« Back to news list
Maricopa Wells Volleyball Team Final Home Match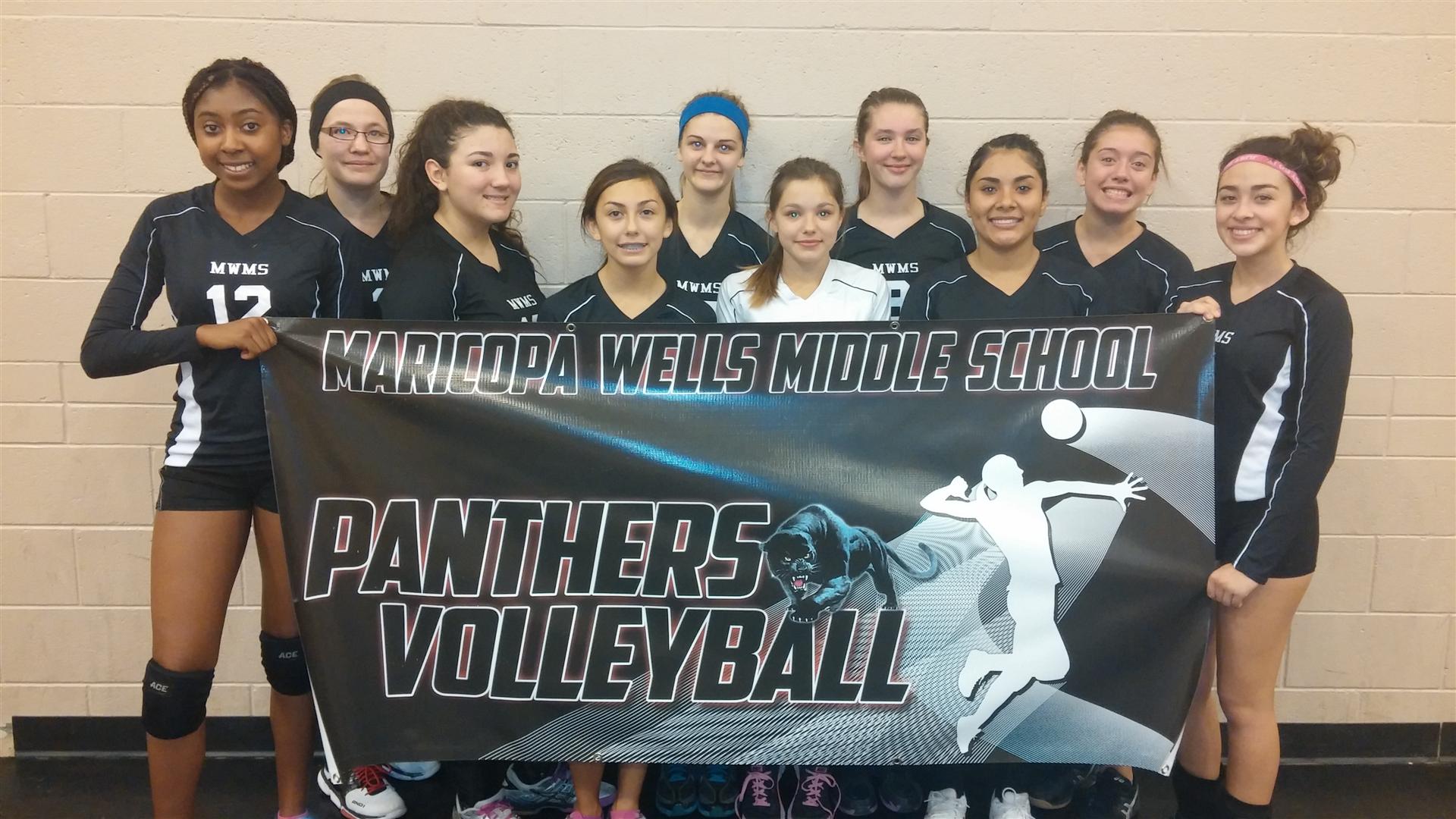 On Tuesday evening December 9th, the Maricopa Wells Middle School Volleyball Team hosted their last home game of the season against Mountain Vista Middle School. The Junior Varsity Team won their match by forfeit, and the Varsity Team won 25-14 in the first set and then 25-15 in the second set. Last night was a special night for the 8th grade girls. Since it was the last time these girls will play volleyball at Maricopa Wells as a Panther, Coach Ann Marie Antone combined both JV and Varsity Teams into one team and played only the 8th grade girls. This game was to honor and say goodbye to the 8th grade athletes and wish them the very best of luck at Maricopa High School.
The season is not quite over yet as both JV and Varsity Teams will travel to Coolidge for their last away game on Thursday. The Varsity Team will be heading to Apache Junction this Saturday hopefully to capture another league tournament championship. The Varsity Team is presently tied for first place in the league along with Cactus Canyon.
Coach Antone asks parents, staff and community members to, "come out and support us at our last game and the league tournament." For more information about Maricopa Wells Middle School and/or the Volleyball program please contact the school at 520.568.7100.
Need more information about the Maricopa Unified School District? Visit our website at www.maricopausd.org.