« Back to news list
Santa Cruz Elementary Students Participate in NFLPlay 60 Event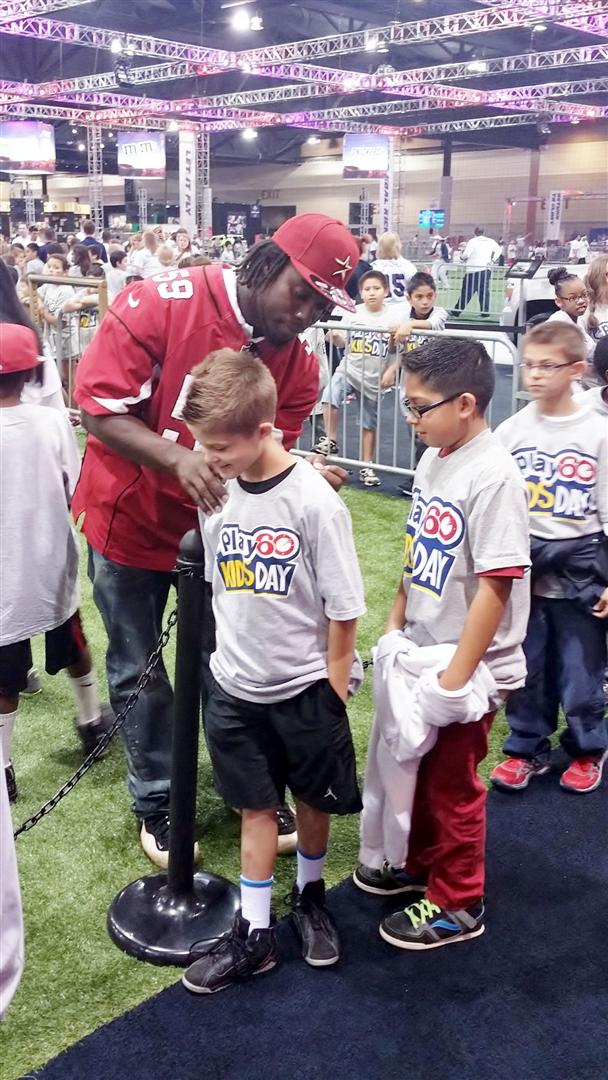 During the first semester of this school year Santa Cruz Elementary School's 4th and 5th grade students were offered an opportunity to participate in a 28-day physical fitness challenge sponsored by the NFL (National Football League) Play 60 Program. This activity was part of the school's academic focus that includes a strong emphasis on health, nutrition and physical education. Students were required to improve their physical activity and be active for 60 minutes a day. Students tracked their weekly activity and then submitted their total minutes of exercise each Monday. At the end of the 28-day challenge the minutes were totaled and sent to the NFL offices in New York.
On January 6th, the school received notification that 50 students were awarded a trip to The NFL Experience to be held in Phoenix during the week leading up to the Super Bowl XLIX. On January 28, these students participated in a full day of activities at the Phoenix Convention Center along with some current NFL players and celebrities. Students received some NFL response items including T-shirts and backpacks. Santa Cruz Principal Gina Chaffin commented, "This was a great opportunity for students to increase their physical activity and learn about how physical activity improves their fitness level."
For more information about Santa Cruz Elementary School or the Maricopa Unified School District, please go to our website at www.maricopausd.org or call the District Office at 520.568.5100.
"Santa Cruz Elementary School's Academic Focus – A learning community where staff and students work together to set personal goals. Students set academic goals based on individual achievement data. Students can also set health and nutrition goals with daily physical education."