« Back to news list
Maricopa High School Hosts VEX Robotics Competition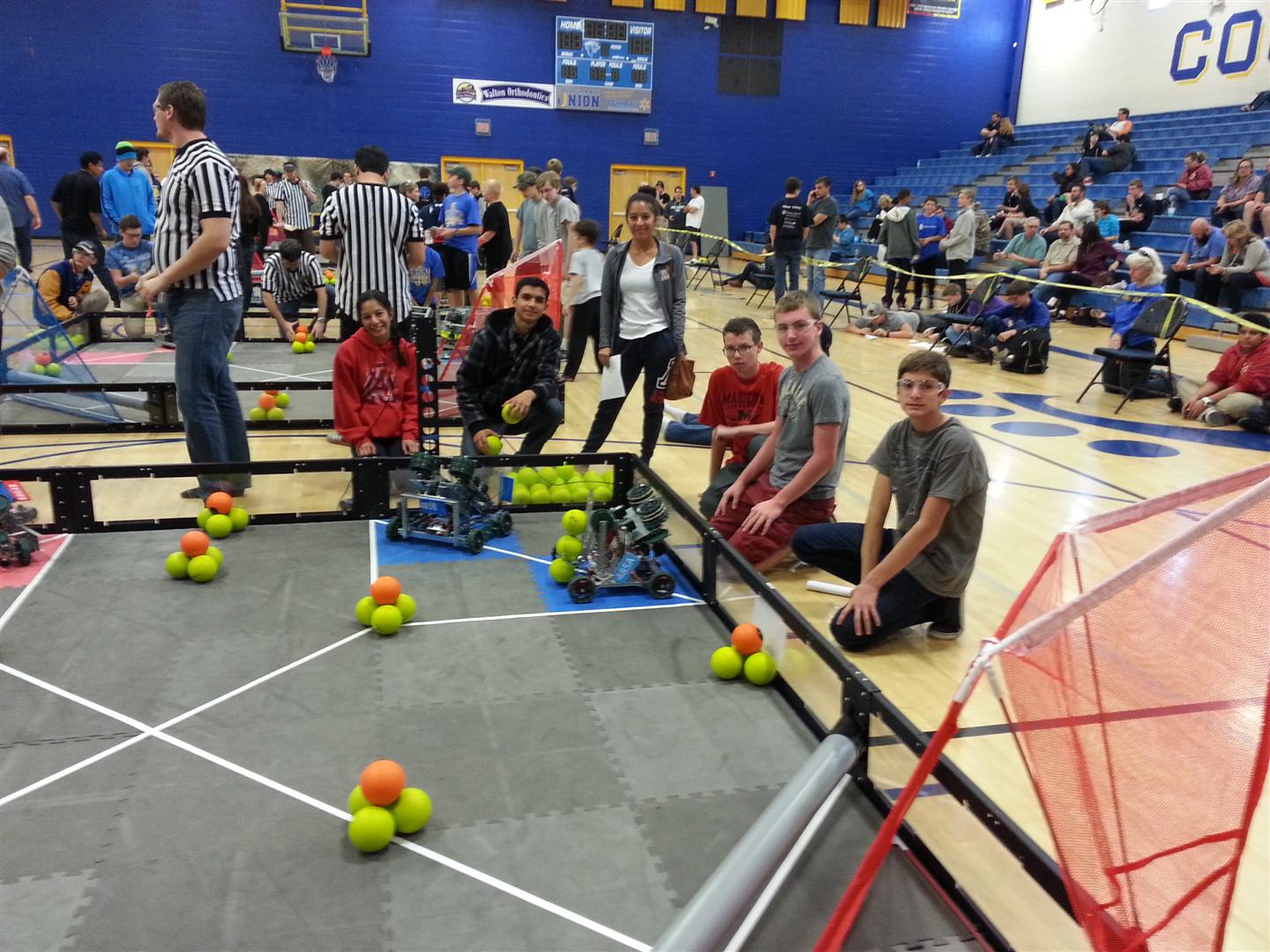 (Maricopa) Maricopa High School is having their 1st Annual VEX Robotics Competition December 12, 2015. Team check-in and inspections start at 7:30. The qualification round is at 10:00-12:00 and1:00-3:00 with the championship round soon after.
A total of twenty teams including four from Maricopa High School will be competing at this state. Two teams from Las Vegas, Nevada will also compete.
Members of the public are welcome to watch as teams compete in the Nothing But Net game. One objective is for the robot to get balls into a high net (5 points) or low net (1 point). The second objective is for one robot to elevate (raise) another robot for 25-50 points) depending on height. The event is free. It is being held in the Maricopa High School Gym.
Contact information: Robin Shoup, 520-568-8100 extension 4147 or rshoup@musd20.org
Current sponsors: Maricopa Ak-Chin STEAM Foundation, Little Caesar's Pizza, WalMart Store of Maricopa, Maricopa High School Culinary Arts Program and Technology programs.