« Back to news list
DECA Delivers at Central District Competition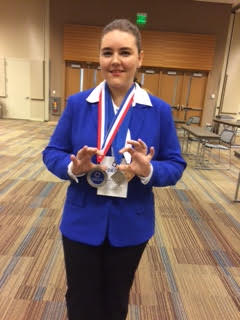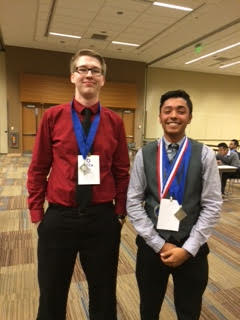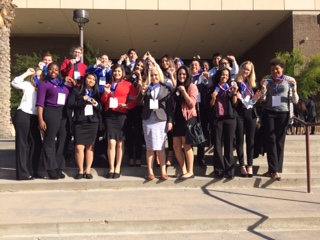 Submitted by Bernadette Russoniello – Maricopa High School DECA Faculty Sponsor
(Maricopa) On January 20th, 46 Maricopa High School (MHS) DECA marketing students attended regional competition. MHS DECA earned 28 medals and took FOUR first place finishes out of 14 events. DECA is an international student organization dedicated to emerging leaders and entrepreneurs in the fields of marketing, management, hospitality and finance.
Special recognition to the following students for having the highest role play and test score for their entire event!

Travel Tourism: Ivie Keene and Lindsay Hubbard
Marketing Management: Alyssa AJ Smith
Apparel and Accessories: Eden Castellanos
Quick Serve Restaurant Management: Juan Carrillo

Role play medalists included: Andy Tran, John Spencer, Jamie Cluff, Mckinzy Blewett, Brianna Walker, Faith Mead, Xeniya Atchison, Jose Cardenas, Kyra Morris, Lauryn Vela, Francheska Fernandez, Mormon Olivas, Adia Carr, Jessica Melgarejo, Stephanie Cabangcalan, Melissa Bracamonte, Taylor Mendoza

Mrs. Russoniello stated, "These outstanding competitors will advance to the State Career Development Conference held at the Phoenix Convention Center on February 29th and March 1st . Thank you for your support and encouragement of these students and MHS DECA."
For more information about the Maricopa Unified School District please visit our website at www.maricopausd.org.