« Back to news list
AZ Channel 12's NBC Arizona Midday at Santa Cruz Elementary Desert Wind Middle School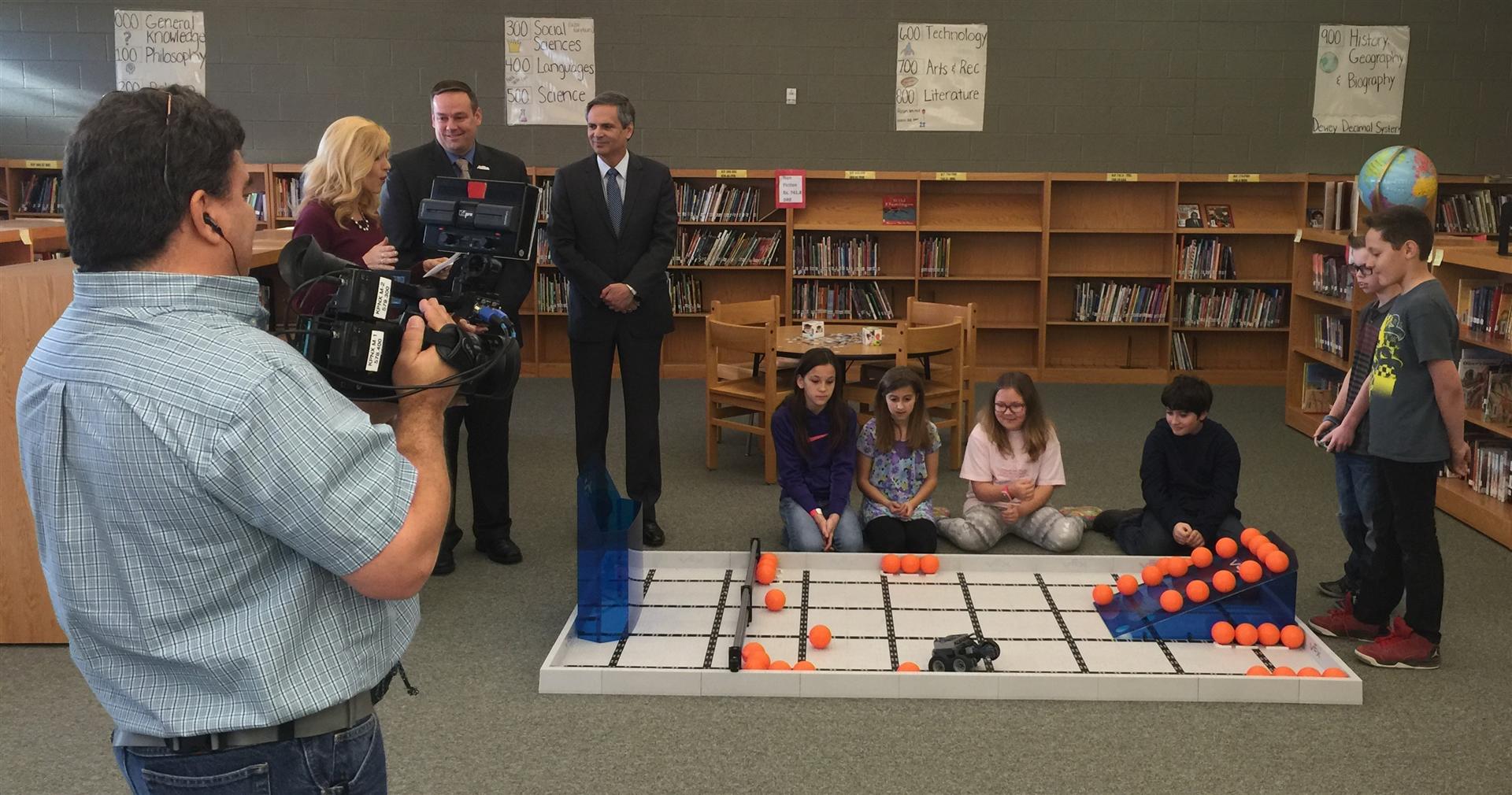 On February 16, AZ Channel 12's NBC Arizona Midday crew, including
host Destry Jetton, taped a TV segment focusing on the Maricopa
Unified School District. The segment focused on the Vex Robotics team
at Santa Cruz Elementary School which recently qualified for the Vex
Robotics state tournament. The TV crew also taped the blended learning
classrooms at Desert Wind Middle School, including the Future Cities
team which recently placed fourth in the state. In addition, there was
an interview with Mayor Christian Price and Superintendent Steve
Chestnut concerning the importance of public education in the city of
Maricopa. The segment is scheduled to air on 12 News Midday on
Wednesday, Feb. 24 between 12:30 p.m. and 2:00 p.m. This promotional
marketing for the city is being sponsored by the Maricopa Economic
Development Alliance (MEDA), which is a private-public partnership for
economic development in the City of Maricopa.