« Back to news list
MUSD Construction Bonds Update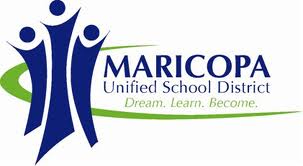 At their meeting on February 24, the MUSD Governing Board approved a
resolution to refinance some of the remaining school district
construction bonds. When bonds are refinanced at a lower interest rate
it is called "refunding." Refunding school bonds is very similar to
refinancing a mortgage on a home to take advantage of lower interest
rates. In 2006, MUSD passed a $56 million bond to assist in the
construction of school facilities. The district will continue to pay
off the bonds for 13 more years, but the potential refunding of
district bonds could result in significant savings of approximately
$2.45 million, or 8.9 percent of the refunded principal amount, for
district taxpayers. Once the refunding is completed, local taxpayers
will see a reduction in their secondary tax rates. The reduction could
be up to 9 cents per $100 of assessed valuation in Fiscal Year 2017.
The reduction should average about 7 cents over the next 13 years. The
precise savings to local taxpayers will be determined the day of the
bond sale, which is expected to be the week of March 28 or April 4.
"Any time we can save money for the district and our stakeholders can
save money on their tax bills seems like a win-win situation," MUSD
Governing Board President Patti Coutre said.