« Back to news list
MHS Symphonic Band is Excellent at State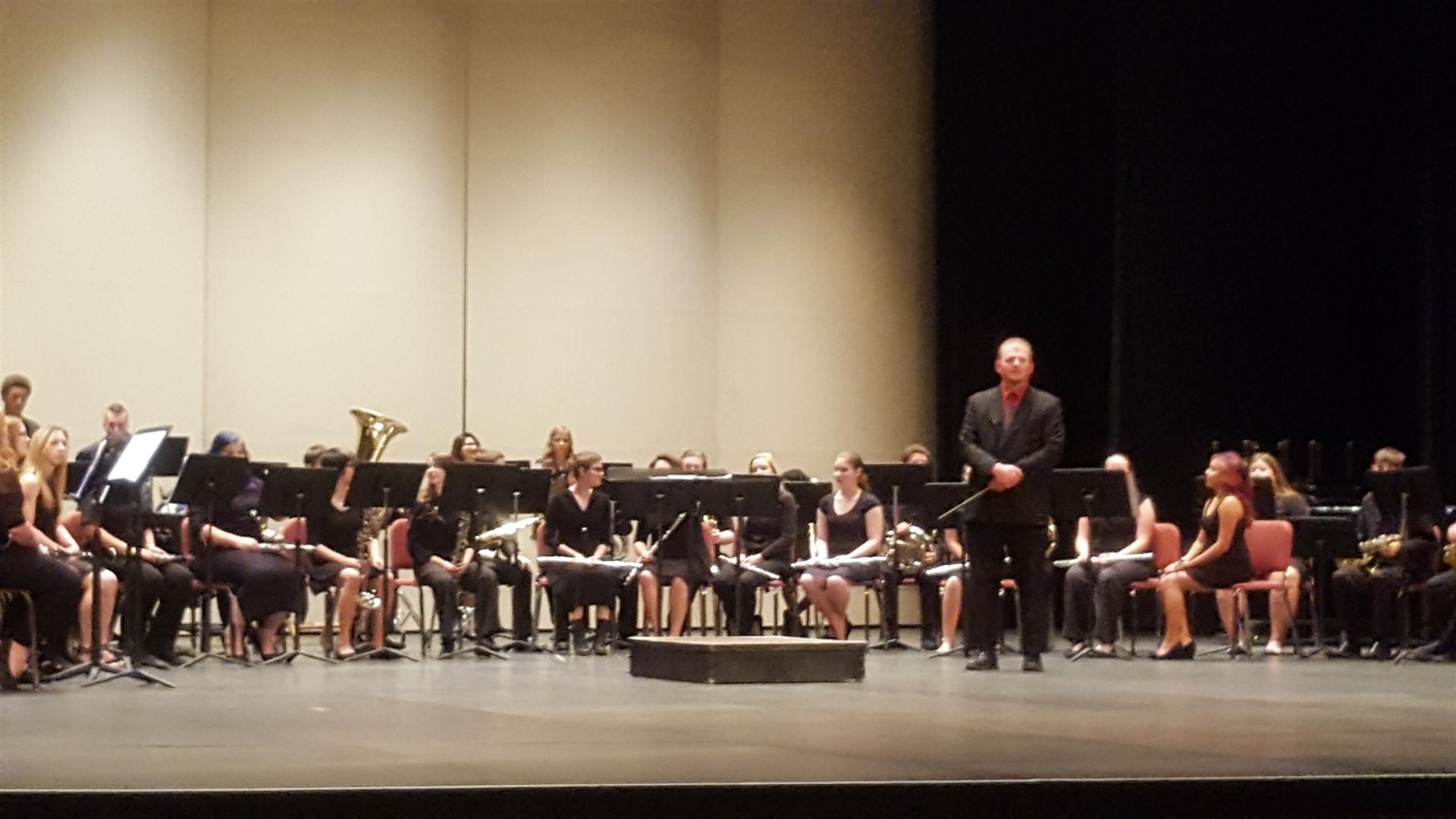 Submitted by Mr. Ivan Pour – Maricopa High School Instrumental Director and Fine Arts Chair
(Maricopa) The Maricopa High School Symphonic Band earned an excellent rating for their performance at Chandler Center for the Arts as part of the ABODA State Concert Festival on Tuesday, April 26th. They received feedback from a noted panel of adjudicators including noted band director and composer Richard Saucedo from Carmel High School in Indiana. They also participated in a sight reading evaluation where they have to play a piece they have never seen and earned an excellent rating for that too. For the performance, the band performed:
Ø The Black Horse Troop by John Philip Sousa
Ø Aria Cantabile by Frank Erickson
Ø Alligator Alley by Michael Daugherty
Congratulations Rams! The band will next perform at the Music-a-Thon on May 7th in the PAC.
We invite everyone to join us as the Chamber Orchestra appears at the State Festival tomorrow April 28th, at 6pm at Chandler Center for the Arts. Admission is Free. Good luck Orchestra Rams!
For more information about the Maricopa Unified School District please visit our website at www.maricopausd.org.