« Back to news list
Local Businesses Support Academic Focus at Butterfield Elementary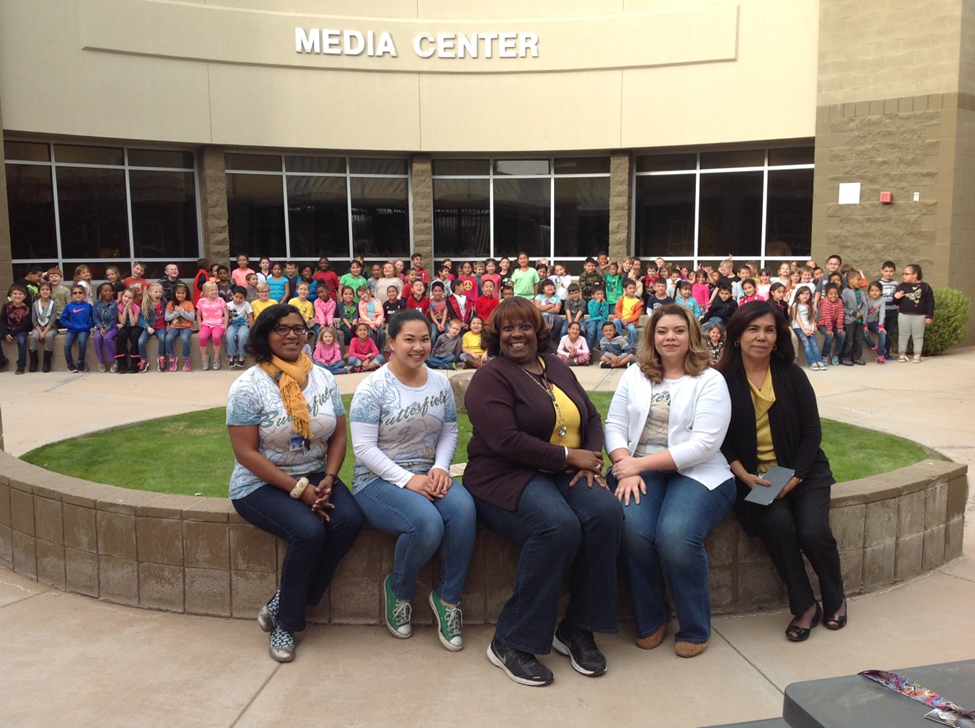 Butterfield Elementary students and staff would like to thank Austin
Witzel, owner of Alpha Landscaping LLC, for building a beautiful new
raised flower bed and garden in the central courtyard at the school.
The students and staff would also like to thank Mike Richey, owner of
Ace Hardware, who donated all of the material for the planter. The
raised flower bed and garden was completed last fall and the first
crop was planted by the students this spring.

About one year ago first grade teachers Susana Buhisan, Darlene
Jenkins, Dawn Smith, Kim Thatcher and Inez Ramirez began thinking
about a grade one hands-on science project as part of Butterfield's
STEAM academic focus (Science, Technology, Engineering, Arts and
Math). The teachers thought a garden would be an amazing opportunity
to help students learn about science, and how food and flowers grow.
Teachers discussed this idea with PTO Vice-President Chris Eldrige.
He talked with Austin Witzel about the possibility of his business
building a raised flower bed and garden. Ace Hardware joined forces
and donated all of the material for the planter.

The first crop of vegetables and flowers is in bloom this month.
Students have appreciated the opportunity to learn about a plant's
life cycle and the process of gardening. This project also allowed
students to learn about healthy eating habits and the importance of
staying healthy through proper nutrition. While working on the garden
project students were able to apply math, science, writing, and
reading curriculum standards.

Thanks to Alpha Landscape and Ace Hardware!