« Back to news list
Middle School Blended Learning Students Travel to Disneyland Parks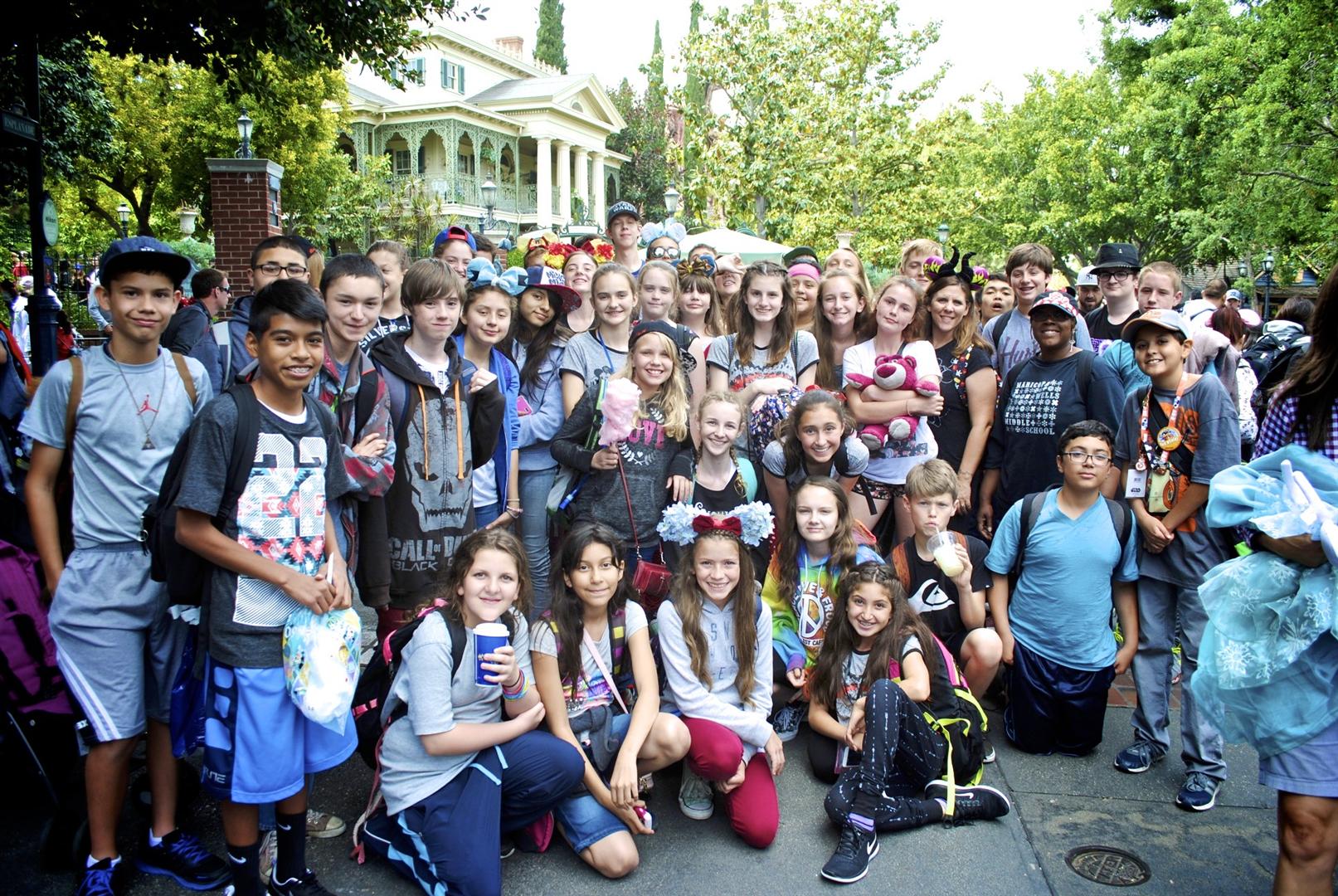 On April 29th, students from the Blended Learning Programs at Maricopa
Wells and Desert Wind Middle Schools traveled to the Disneyland Parks
in Anaheim, California. The students raised funds for this trip by
selling concessions at football games, hosting rummage sales, and
selling merchandise throughout the year. Upon arrival, students split
into small groups to explore both Disneyland and Disney's California
Adventure. Students returned to their bus at the park's closing, and
slept the entire time on the return trip to Maricopa. Highlights of
the trip included the new Star Wars - themed attractions and
Disneyland's 60th Anniversary Celebration. The students had a great
time and the Blended Learning students who are currently in sixth and
seventh grade are looking forward to next year's field trip. Mrs.
Rice, the Blended Learning science and math teacher stated: "We are so
proud of all of the hard work that these students put in to earn this
trip. They put in a lot of extra hours to raise the money for the
busses, and they worked hard in class all year to be eligible for the
trip. It was a pleasure to be able to take these students on this
trip and see the joy in their faces."

Written by Emma Schrader, 7th grade student at Maricopa Wells Middle
School, Blended Learning Program. Photos listed courtesy of chaperone
Merry Grace.