« Back to news list
Marching Rams are Excellent at State!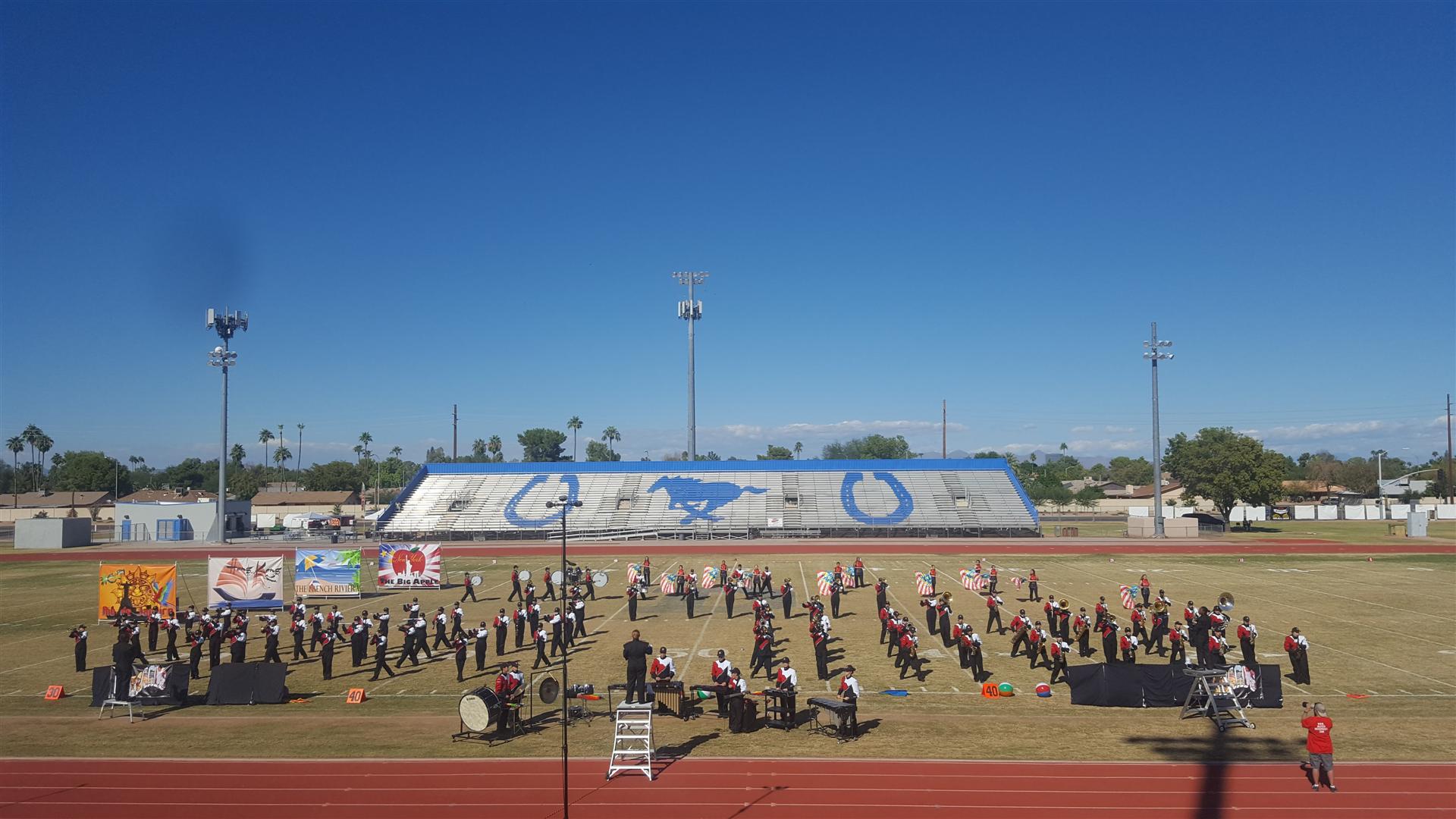 (Submitted by Mr. Ivan Pour – Director of Bands and Orchestra at Maricopa HS)
(Maricopa) The Maricopa High School Marching Rams made their ABODA Division 1 State Marching Band Festival debut this past Saturday, November 5th at Dobson High School. For the second week in a row, the band earned the second-highest rating of "Excellent". The band earned praise for a creative field show program as well as the fun energy and enthusiasm our students bring to their performance!
Mr. Pour stated, "It is truly an honor for our band to be selected to perform at the Division 1 State Festival. Our students got great feedback from an outstanding nationally recognized adjudication panel and got to perform in the event alongside the BEST programs in our state. It was a great Saturday for Marching Band!"
This week, students will be reviewing feedback from the State Festival to improve for our final performance at the Arizona Marching Band Association Championships (AzMBA) on November 19th at Chandler's Perry High School. Full information can be found at www.azmba.org. See you there and thank you all for your support of the band and of music in our schools! For more information about the Maricopa High School Marching Rams and the Maricopa Unified School District please visit our website at www.maricopausd.org.