« Back to news list
MHS Marching Rams Close out Season at AzMBA Championships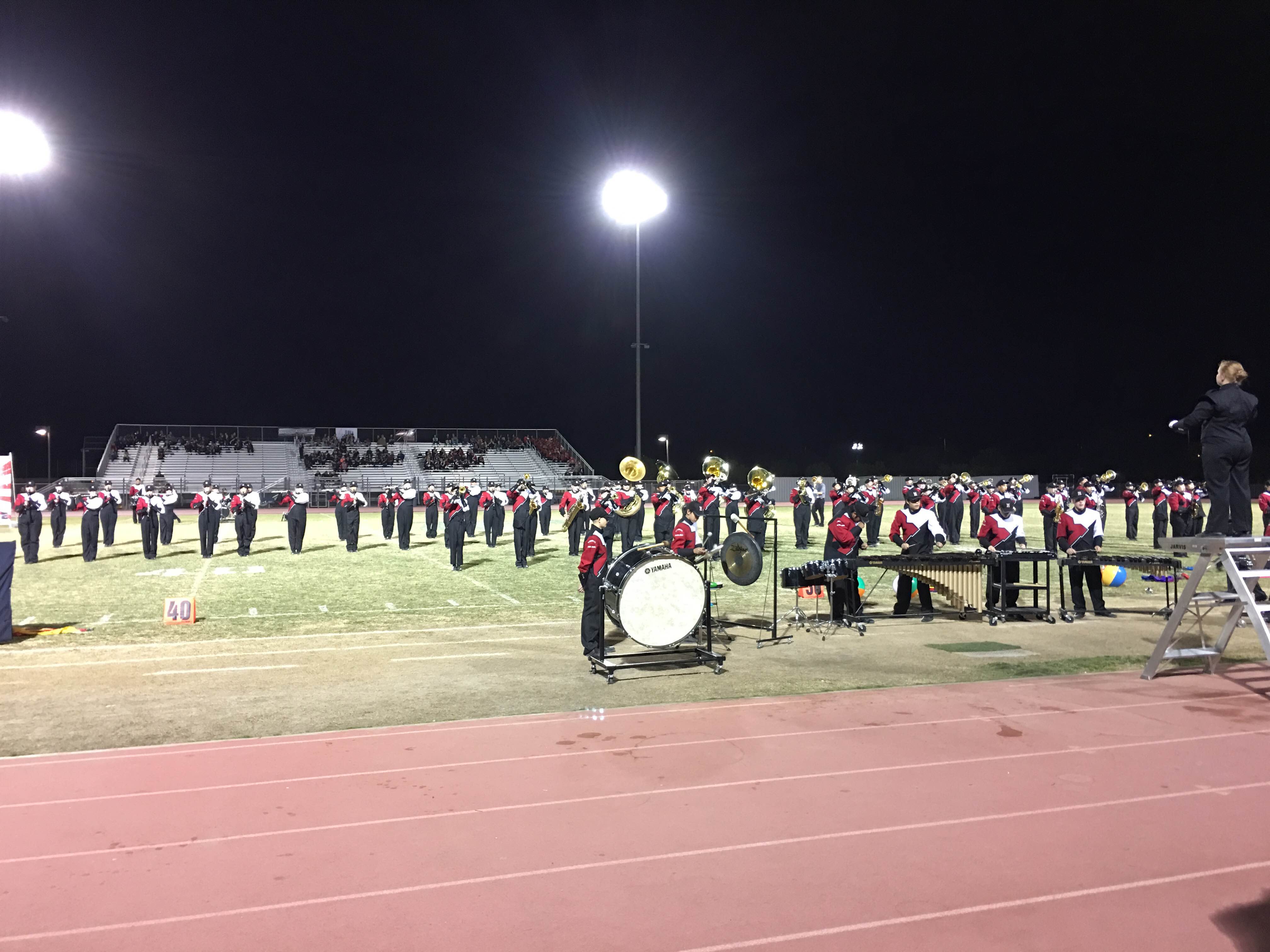 (Submitted by Mr. Ivan Pour – MHS Music Director and Fine Arts Chair)
(Maricopa) The Maricopa High School Marching Rams performed their 2016 field show, "Postcards" for the last time on Saturday, November 19th at the 1A and 4A Class AzMBA Championships held at Perry High School in Chandler. The Rams placed 7th in class 4A, and gave their best performance of the season, earning their highest score of the year - 70.10! The students earned praise for their performance energy as well as for capturing the different musical styles of their show.
Mr. Pour commented, "This was the band's first performance using NEW Sousaphones and marching drums from our recent grant from the Gila River Indian Community. We want to send a BIG THANK YOU to the Gila River Indian Community. The new instruments are making a big difference for our students!"
Mr. Ivan Pour was again voted "favorite director" in the fundraiser/voting contest held at the event. Pour stated, "It was a wonderful night of marching band music and a celebration of a great season!"
The Marching Rams will perform their show music one final time as part of our Fall Music "Pass in Review" Concert in the Maricopa High School Performing Arts Center at 7pm on December 6th. Admission is Free. The Marching Rams will also appear in the Ak-Chin Masik Tas Parade on December 10th.
Thank you for your support of the Marching Rams and Fine Arts in our District! For more information about the Maricopa High School Marching Rams and the Maricopa Unified School District please visit our website at www.maricopausd.org.