« Back to news list
SANTA CRUZ ELEMENTARY ROBOTICS TEAM EXCELS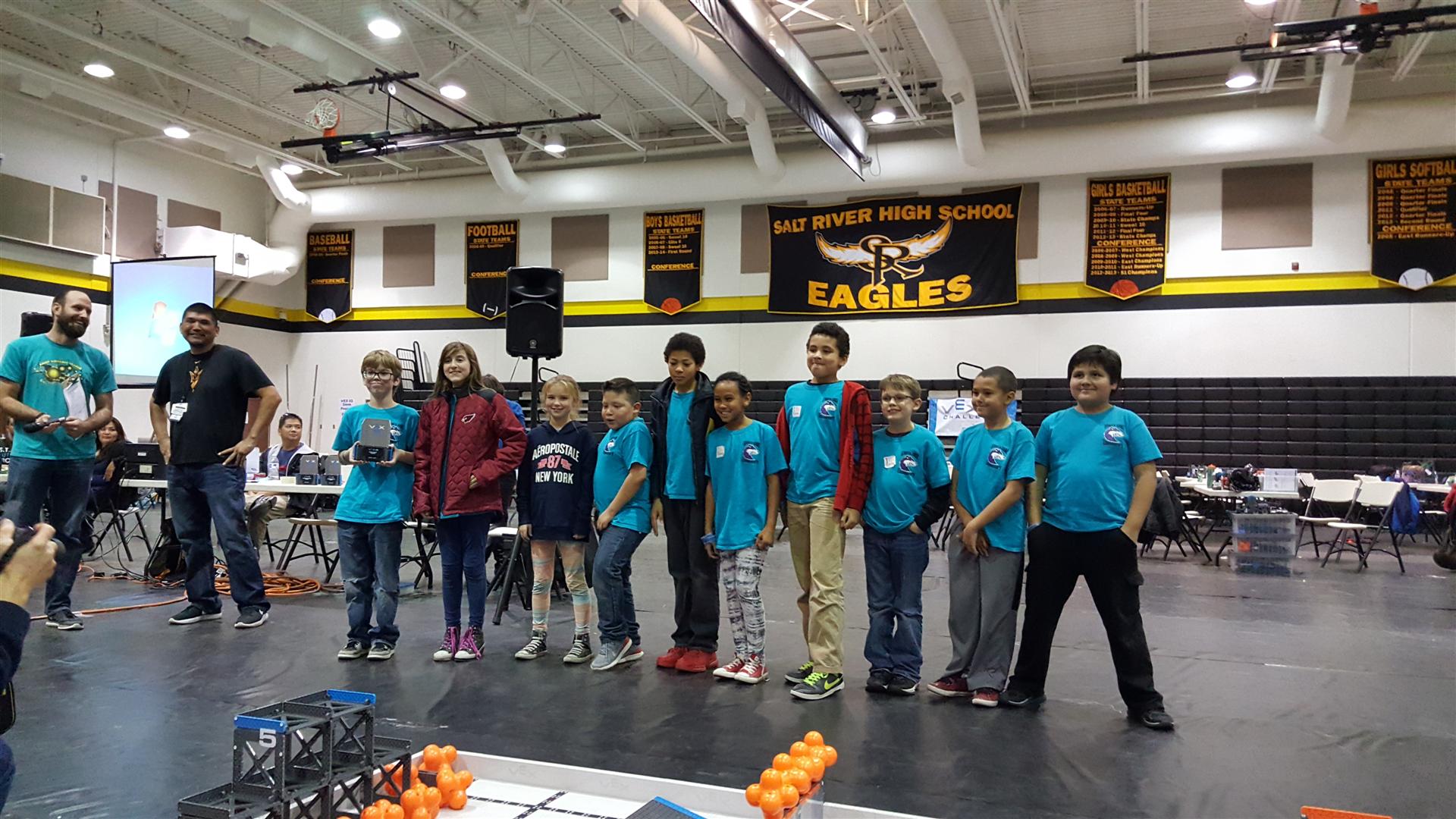 Students in the picture from left to right are Mason White (head robotics engineer) Xeria Cabral (STEM mentor) Adisyn White, Jesse Garcia, Jevon Porter, Makayla Porter, Alec Yarborough, Preston Christianson, Elijah Bell, Gio Hernandez. Not pictured: Jennifer Trevizo, Jeremiah Gilmore, Roman Deliz
(Submitted by Santa Cruz Teacher and Robotics Coach Mrs. Heather Cabral)
(Maricopa) The Rex Robotics Team from Santa Cruz Elementary School went to the Salt River VexIQ Tournament on Saturday, January 21st.
Twenty -four different teams competed in the robotics tournament. At this competition, the Santa Cruz team won the Elementary Excellence Award - the highest award given in the elementary category. The award is given to the team that shows determination, passion, sportsmanship, along with robotics skills aligned with a STEM research project. The team started their work in November and this was their second competition. At the first competition in Pinetop, they also won the Elementary Excellence Award at that competition. These awards have qualified them to attend the VexIQ Arizona State Championships to be held on February 18th in Glendale.
Congratulations to each of the students and their sponsors for their outstanding efforts! For more information about Santa Cruz Elementary School and the Maricopa Unified School District please call 520.568.5100 or visit the District's website at www.maricopausd.org.