« Back to news list
Local VFW Veterans Visit DWMS Blended Learning Class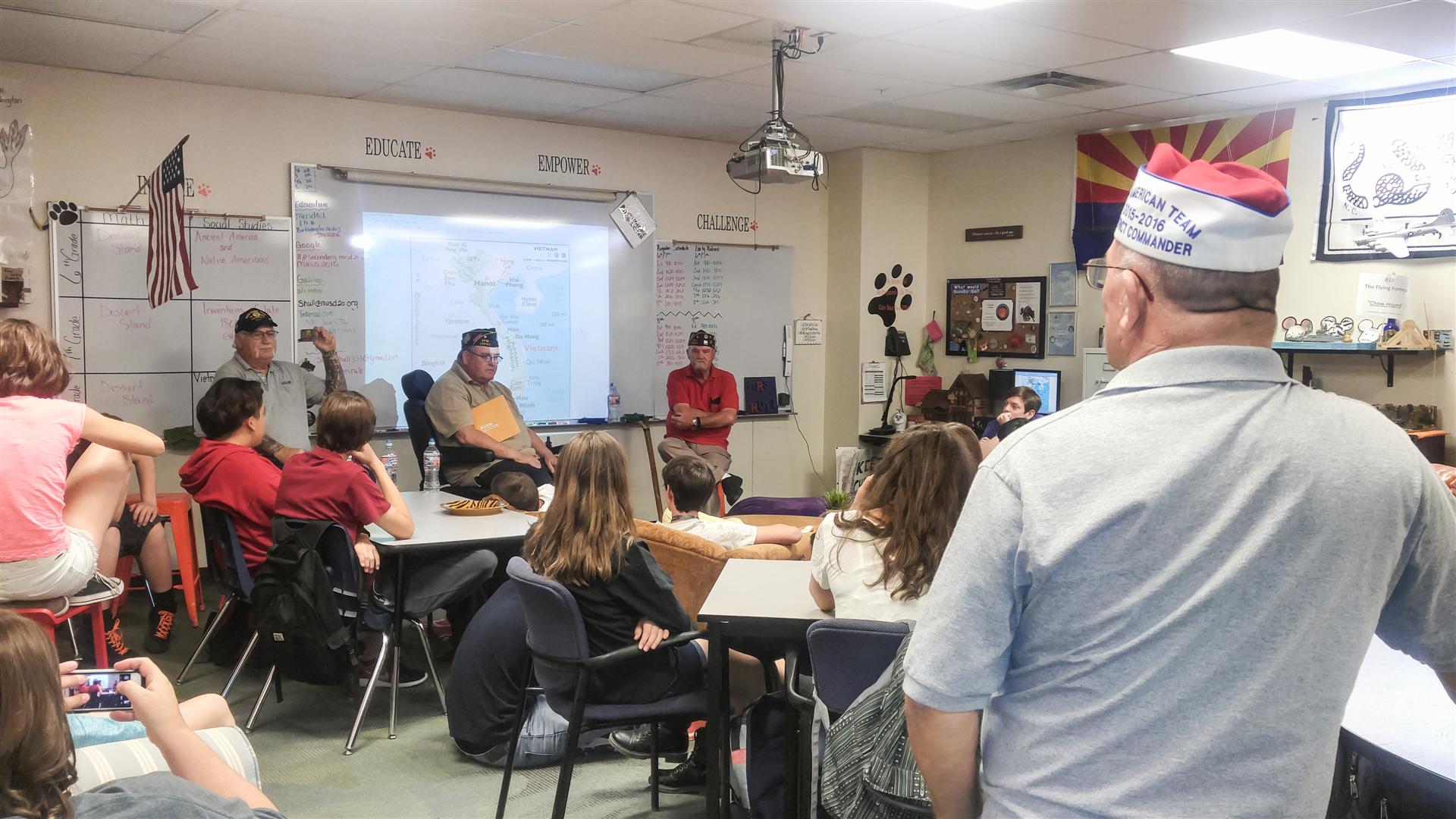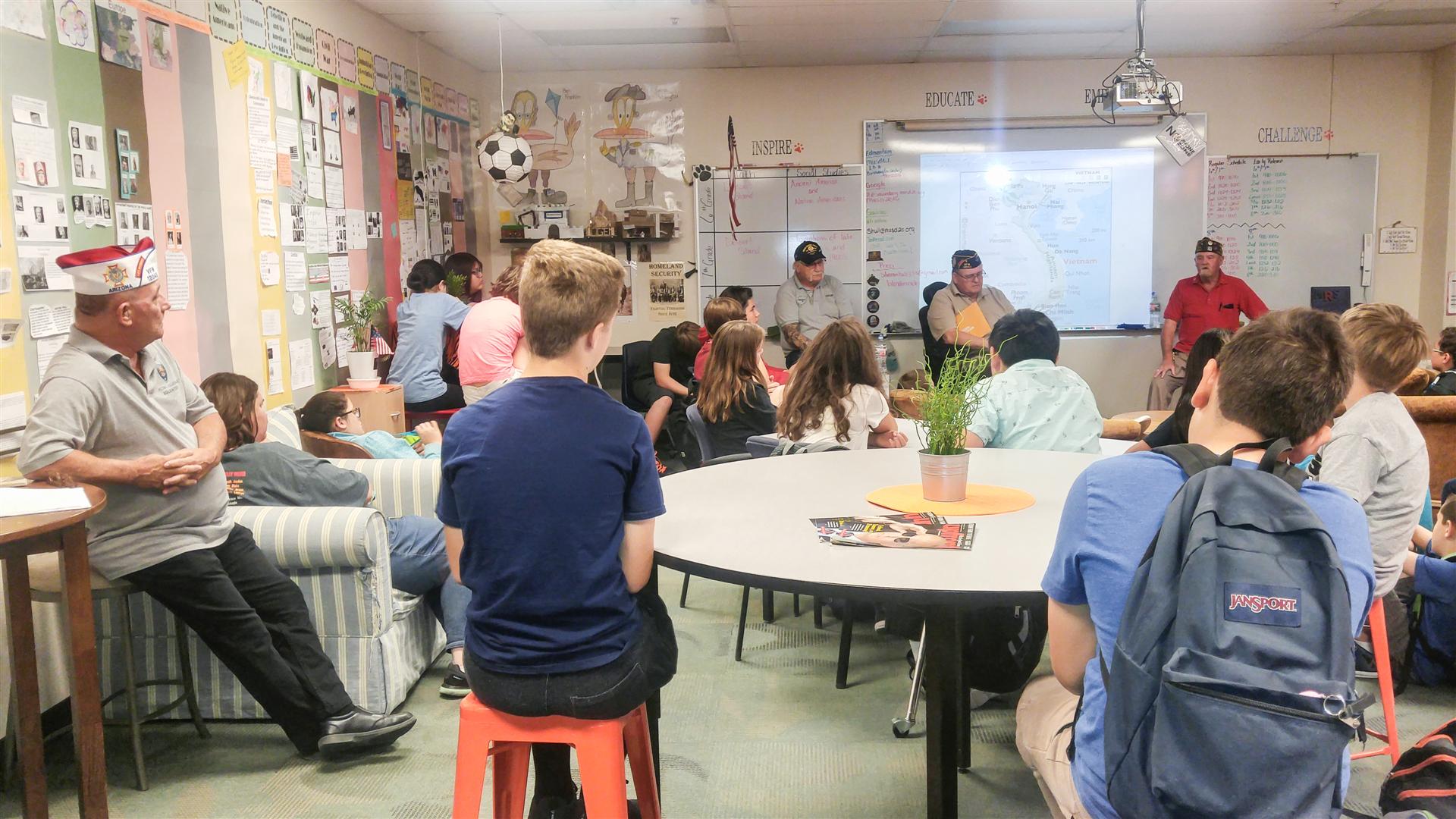 On May 10th, four gentlemen from the Maricopa chapter of the VFW #12043 visited Desert Wind Middle School in Mrs. Shannon Hull and Mrs. Jennifer Szoltysik's classrooms. Mike Kemery-Army, Clarence 'Golde' Golden-Navy, Charlie Kemp-Navy, and Richard Hall-Army, came by and spent two hours with the students telling about their time serving during the Vietnam War, their personal stories, a bit of history, and how they are doing today. The 8th grade students have had other visitors sharing about their experiences with war when Mr. Steve Hull-Air Force, came in to talk about his time serving during the Cold War, guarding the Titan Missile and the SR-71.
Students recognize the importance of these visits. DWMS students Erin and Brian P. said "It is important that we learned about the history and listening to them talking about it is a good way to learn about it. Not just reading from books, but getting behind the scenes and knowing what actually happened is important for us. They kind-of gave us their perspective of war, not someone telling us when they weren't really there. They told us what they saw and heard because they went through it and know it...it's not like the stuff we find on the internet."
The students asked a lot of questions, mostly concerning their personal lives and how they were treated in Vietnam as well as when they got home. Mrs. Hull stated, "My students care the most about the treatment of these brave men upon their arrival back in the states. My kids can't comprehend how they could be treated anyway other than with love and respect...this solidifies for my students how important it is to honor our armed forces, the flag and the country as a whole."
When asked any final thoughts, Golde reiterated to our students "You wouldn't have the freedoms today without the men and women who fought it." and Richard ended with this thought, "Cherish what you have right here in this classroom, it is a privilege that you all (students) get this type of education. Many children around the world have nothing."
This is the third year members of the Maricopa VFW have visited Mrs. Hull's classroom, and the students are invested in these men, asking about them throughout the school year wondering when they will come back for another talk. Hull commented, "I am grateful that these guys take time out of their day to visit with my students, and I am most grateful that my students care so much about them and their stories. The respect and love that my students show to these men makes me a very proud teacher!"
For more information about Desert Wind Middle School and the Maricopa Unified School District please call 520.568.5100 or visit the District's website at www.maricopausd.org.