« Back to news list
MHS Cisco Academy's Achieves Milestones
MHS Cisco Academy's Achieves Milestones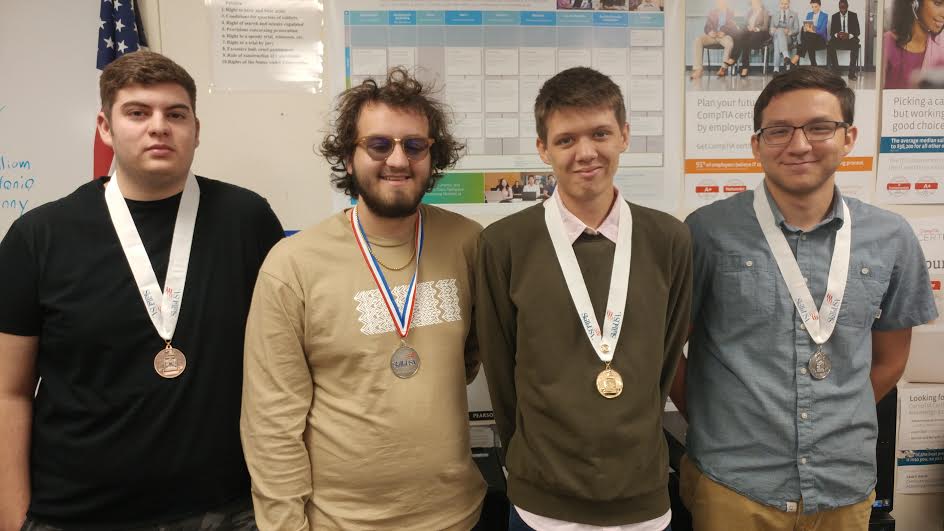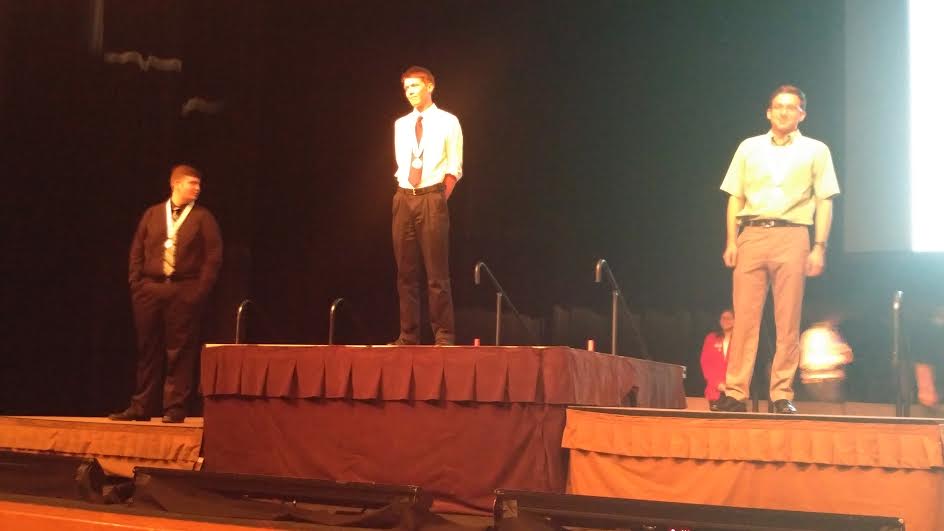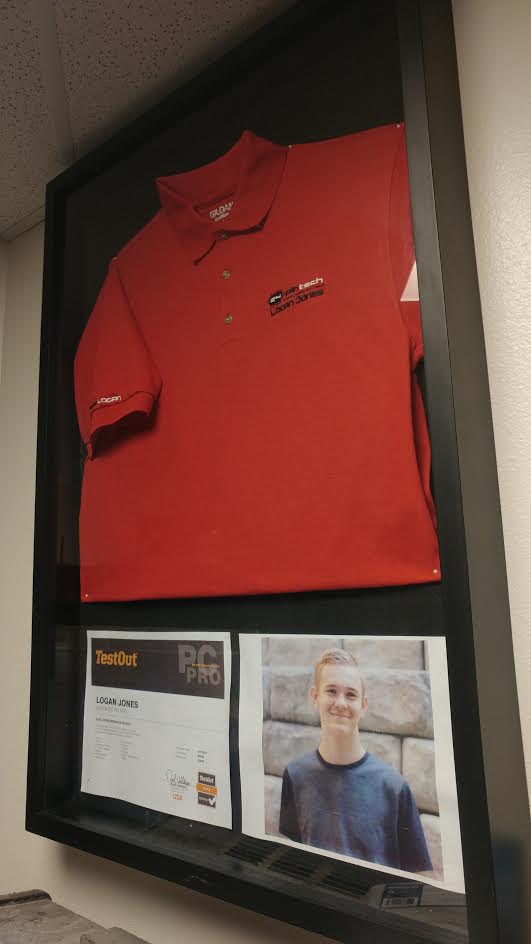 (Submitted by Brad Chamberlain MHS Film and TV & Cisco Academy Instructor)
Maricopa – In its 5th year of existence the Cisco Academy at Maricopa High School achieved some significant milestones this year. They created the 24 Pin Technologies student-led business. They expanded the business District-wide and processed over 60 work orders this year. These work orders included refurbishing over 300 desktops and laptops computes for AzStrut. They also created the business website http://24pintech.wordpress.com.
At the Arizona Skills USA State Championships in both the Internetworking and Information Technology Services competition students took 5 of 6 medals, two of which were state champions! Those students were:
Internetworking
Carter Petty - Gold

Sean Guerrero - Sliver

Ricky Garcia - Bronze
Info Tech Services
Reece Thompson - Gold

Lucas Dial – Silver
Carter and Reece will be representing Arizona and Maricopa High School this summer at the Skills USA national championships in Kentucky. Congratulations and good luck!
Lastly and most impressively the program had 13 students pass 16 professional certification exams! Students passing these certification exams included:
Neal McNelly - PC Pro

Alden Cacpal - PC Pro

Autsin Terrell - PC Pro

Justin Phengmyrath - PC Pro

Nick Adams - PC Pro

Reece Thompson - Network Pro, Security Pro

Zach Kalnasy - Network Pro, Security Pro

Devon Large - PC Pro, Security Pro

Jacob Ybarra - Network Pro

Michael Martinez - Network Pro

Sean Guerrero - Network Pro

Zachary Quintero - Network Pro

Carter Petty - Network Pro
Mr. Chamberlain commented, "I would like to thank those who have made this program possible.
Mr. Rick Neilson - Former Director Career and Technical Education MHS – Thanks for having the vision to start the program and entrusting it to me.
Mr. Tom Mehlert - Executive Director at AzStrut - Thanks for your support to the program in supplying equipment, work, and certification opportunities for the students.
Mr. Bob Samson - Lead Instructor Cisco Academy at Mesa Community College - Thank you for your support of the program by sharing curriculum and materials to give the students a richer more challenging experience.
Mrs. Renita Meyers - Principal MHS - For supporting the program and allowing for it to grow.
Mr. Mike Glover - Director CAVIT - Mike thank you for your continued financial support which has supplied the majority of our systems and materials over the years.
The Maricopa School District Information Technology Department - Thank you for working with me and going above and beyond to ensure we have access to the technology resources to make the program possible.
and lastly
Mrs. Michelle Shaffer - MHS Assistant Principal for Career and Technical Education - Thank you for your continued belief in myself and the program. Without your continued support none of this would have been possible."
Finally, Mr. Chamberlain stated, "I want to dedicate this entire year to Mr. Logan Jones. Logan was a senior in my 3rd year computer maintenance class. He fell ill and passed away suddenly and unexpectedly this spring. His contributions to 24 Pin Technologies and to the further development of the course were significant. His loss affected myself and his classmates deeply. He will be missed but never forgotten."
For more information about Maricopa High School and the Maricopa Unified School District please call 520.568.5100 or visit the District's website at www.maricopausd.org.