« Back to news list
Grand Canyon State Games Essay Contest - Pima Butte Winners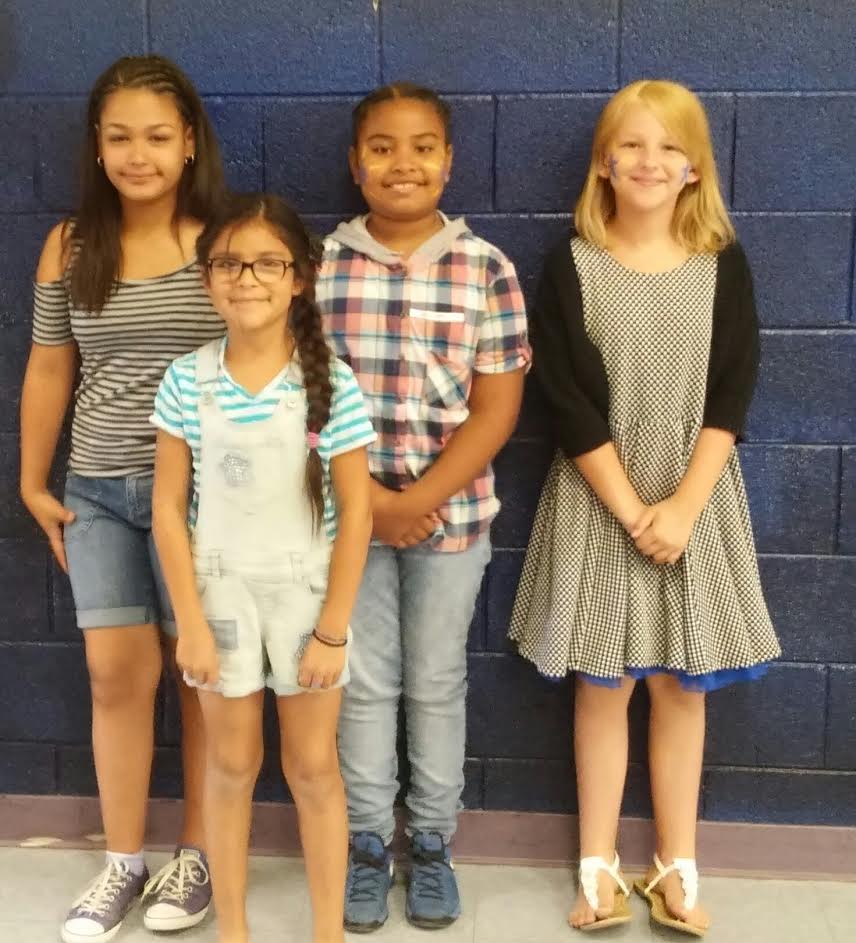 Grand Canyon State Games Essay Contest - Pima Butte Winners Announced
(Submitted by Mrs. Diana Jones and Mr. Tim Ihms)
(Maricopa) Pima Butte Elementary School is proud to announce that four students placed in the Grand Canyon State Games Essay Contest sponsored by the Arizona Sports and Entertainment commission. The students are:
Ø Silver Medal - Blessed Taylor - 5th grade
Ø Gold Medal - Destany Brambora - 4th grade
Ø Bronze Medal - Adrianna Meriwether - 4th grade
Ø Bronze Medal - Jasmine Rayos - 2nd grade
Medals were awarded for 1st (Gold), 2nd (Silver, 3rd (Bronze) for each grade/level.
Medals and certificates were awarded to each student.
Students were judged on:
Correct spelling, punctuation and grammar
Originality and clarity of thought
Beauty of expression
Persuasiveness of argument
Pima Butte also ranked 3rd in State for most student participation. The total number of students participating statewide in 2017 is not currently available but past years' entries are estimated at over 30,000 students statewide. Congratulations!
For more information about Pima Butte Elementary and the Maricopa Unified School District please call 520.568.5100 or visit the District's website at www.maricopausd.org.